Online Shop - Australia Wide - Pick Up (Same Working Day) & Sent Out
Author: Tony Rowe Date Posted:15 May 2017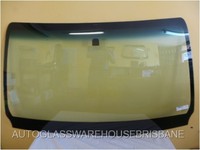 Autoglass Warehouse Has been selling & freighting Automotive Glass around the Country Since 2011.
We now have mutliple locations around Australia for Same Day Pick up of NEW Windscreen & Sides Glasses.
We Pack very well to Ship glass around the country, & have even successfully sent glass to London & America & PNG.(On their Courier).
PURCHASE IS ONLY AVAILABLE THROUGH HEAD OFFICE COOPERS PLAINS. (07) 3344 4466
HOW IT WORKS... Click "Buy it Now" & pay for it, (Include Pick up Location Required) Once the order comes though we will process it asap & then we will contact you (By Phone prefered, or email & SMS) with the Order pick up number & Address. (We've Done This 1000's of times)
PLEASE CHECK OUT OUR GOOGLE REVIEWS:
Just click on this link Autoglass Warehouse
WE HAVE A HUGE RANGE OF NEW WINDSCREENS, AVAILABLE AROUND THE COUNTRY FOR PICK UP.
CHECK OUR ONLINE STORE UNDER MAKE AND MODEL OR CONTACT OUR BRISBANE STORE: (61) 7 3344 4466
Pick up is located at our:
Main head office:
33 Musgrave Road Coopers Plains, Brisbane 4108
Pick up may be available for Windscreens & New Body Glasses at :
(Usually In the Warehouses Already)
NSW
Sydney: Riverwood 2210
Sydney West: Wetherill Park 2164
Newcastle: Mayfield West 2304
ACT
Fyshwick: 2609
QLD
Sunshine Coast: Kunda Park 4556
Townsville: Currajong 4812
SA
Regency Park: 5010
VIC
Melbourne South: Dingley 3172
Melbourne East: Scoresby 3179
Melbourne West : Derrimut Vic 3030
TAS
Kings Meadows: 7249
PERTH
Malaga: 6090
Forrestdale: 6112
Pick up may also be available at the following locations (stock confirmation is required):
WA - Welshpool 6106
SA - Beverley 5009
VIC - Tullamarine 3043
NSW - Seven Hills 2147