Online Shop - Australia Wide - Pick Up (Same Working Day) & Sent Out
Author: Tony Rowe Date Posted:15 May 2017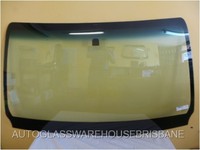 Autoglass Warehouse Has been selling & freighting Automotive Glass around the Country Since 2011.
We now have mutliple locations around Australia for Same Day Pick up of NEW Windscreen & Sides Glasses.
We Pack very well to Ship glass around the country, & have even successfully sent glass to London & America & PNG.(On their Courier).
PURCHASE IS ONLY AVAILABLE THROUGH HEAD OFFICE COOPERS PLAINS. (07) 3344 4466
HOW IT WORKS... Click "Buy it Now" & pay for it, (Include Pick up Location Required) Once the order comes though we will process it asap & then we will contact you (By Phone prefered, or email & SMS) with the Order pick up number & Address. (We've Done This 1000's of times)
PLEASE CHECK OUT OUR GOOGLE REVIEWS:
https://www.google.com.au/search?q=auto+glass+warehouse&rlz=1C1EJFA_enAU733AU733&oq=autoglass+wa&aqs=chrome.1.69i57j0j69i60l3j69i59.5474j0j8&sourceid=chrome&ie=UTF-8#lrd=0x6b91455a9f397c63:0x9dbd8c93406f53b4,1,
WE HAVE A HUGE RANGE OF NEW WINDSCREENS,AVAILABLE AROUND THE COUNTRY FOR PICK UP CHECK OUR ONLINE STORE UNDER MAKE AND MODEL OR CONTACT OUR BRISBANE STORE:(61) 7 3344 4466
Pick up is located at our:
Main head office:
33 Musgrave Road Coopers Plains, Brisbane 4108
Pick up maybe also available for Windscreens & New Body Glasses at :
(Usually In the Warehouses Already)
NSW
Sydney: Riverwood 2210
Sydney West: Arndell Park 2148
Newcastle: Waratah 2298
ACT
Fyshwick: 2609
QLD
Sunshine Coast: Warana 4576
Townsville: Currajong 4814
SA
Regency Park: 5010
VIC
Melbourne South: Dingley 3172
Melbourne East: Scoresby 3152
Melbourne North: Derrimut Vic 3030
TAS
Kings Meadows: 7249
PERTH
Malaga: 6944